SEO Purpose Tag
A Checklist For Selecting A Primary School Online
An excellent education is critical during the formative years of a child. You need to carefully decide the school where your child will make permanent memories and learn about the world around her. There are plenty of schools online that share brochures, present lofty visions, and promise a perfect future for your child. Yet, it is your duty as a parent to filter through the noise and find the school that will be a perfect fit for your child's needs and ultimately her future. For that purpose, you need to know what to be looking for while selecting a school, and below we have a list of pointers to get you started.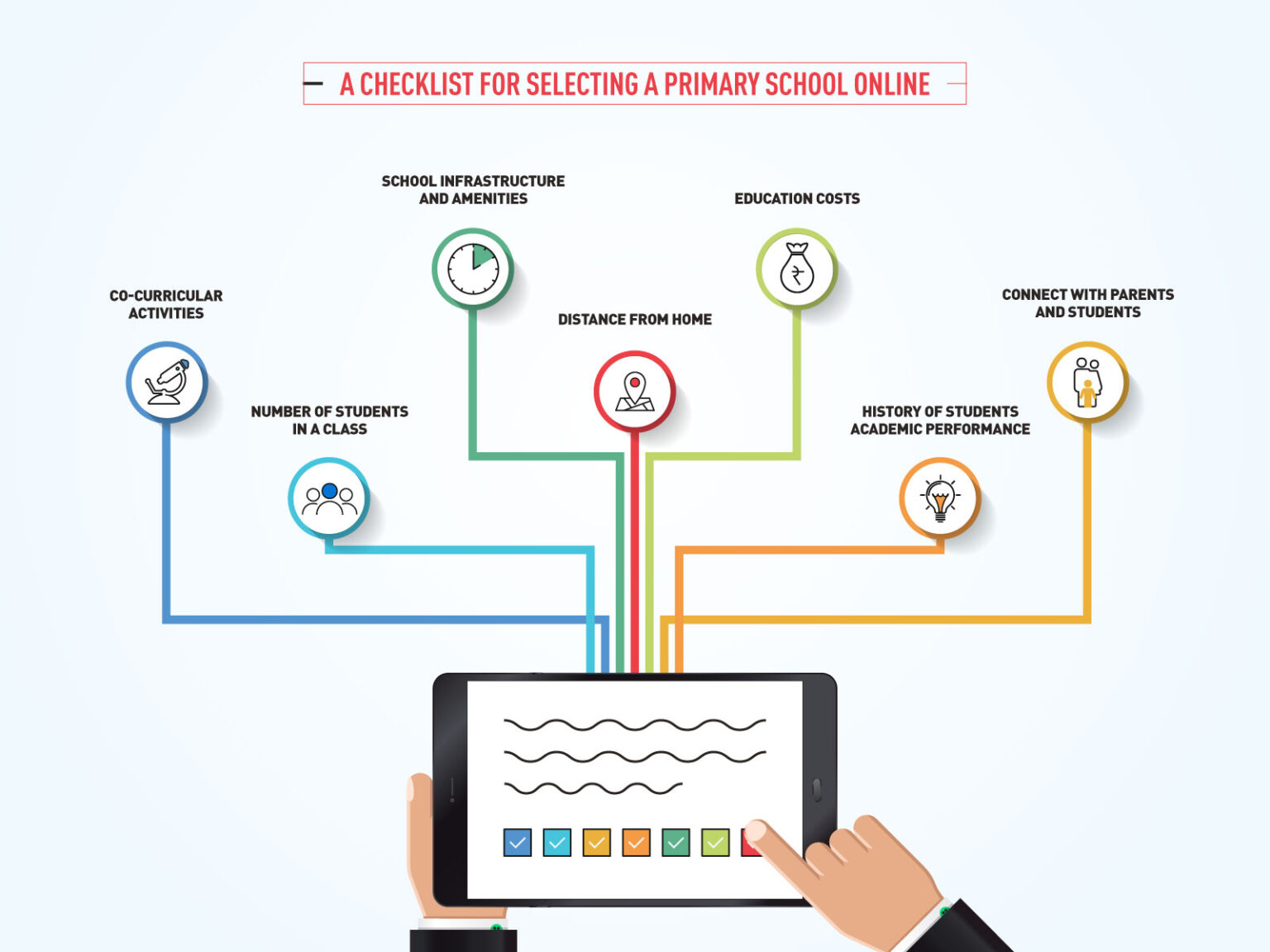 Co-curricular Activities
Aside from academics, you should also look into extracurricular activities that the school provides. Co-curricular activities encourage students to be more creative and also help them develop soft skills like communication, leadership, social skills, and organizational skills
You should pick a school that does not just focus on academics but also co-curricular activities. See if the school dedicates enough time for its students to get involved in various arts and sports. Co-curricular activities help the students relax and improve their performance in academics. The skills that the students acquire in these activities will also go a long way in helping them enroll in universities and later in building a career with a strong resume.
Number of Students in a Class
The student-to-teacher ratio in a school can be a telling sign of the education quality that a student will experience in the classroom. As the number of students increases, the teacher's ability to pay individual attention to each student decreases. A good student-teacher ratio ensures that each student gets one-on-one time with the teacher while also being conducive to creating a more cohesive class culture. The Right to Education Act has fixed these ratios in Indian classrooms at 30:1 for primary classes and 35:1 for upper primary classes. Yet, depending on the larger vision of the school this can vary.
School Infrastructure and Amenities
When choosing the right school consider the size of the school and its classrooms.
Is the school large enough?
Do they have space for assembly areas and an auditorium?
Are the classrooms cramped?
Is there ample ventilation in the classrooms?
The condition of the classrooms and the school, in general, will be enough to tell you how serious the school takes itself.
Another important consideration is the number of facilities in the school aimed at the co-curricular development of its students.
Does the school have science labs with the required technology and equipment?
Do they have dedicated spaces to learn arts and crafts?
Do they have a library?
Do they have sports facilities like a basketball court, a cricket pitch, or dedicated indoor sports areas?
You should also consider the facilities within the classroom itself.
Do they have a sizable black/white board?
Do they have comfortable seating for the students?
Do they have projectors?
Do they have creative spaces in the classroom like creative boards where students get to attach sketches or interesting quotes?
Make sure the school also has proper sanitary and medical facilities. Aside from that, the site where the school is located should also be considered for noise and air pollution.
Distance from Home
The distance of the school from the child's home is an important factor while selecting a school. It's always better to select a school that is closer to your home for reasons that include safety, exhaustion, punctuality, and more time spent inside the home with family or to finish homework/projects. A study in Germany showed that long journeys to and from school have a negative impact on the students' health and academic performance.
Education Costs
Financial costs dictate many decisions in our lives. However, you'd do well to remember that the fee amount does not dictate the quality of your child's experience at the school. Keep in mind that there are many factors like the ones mentioned in this blog that set a school apart from the rest. That being said, having a budget in mind will help narrow down the list of schools for you to select.
History of Students Academic Performance
Having data on the test results of students in a school might not always be the best measurement of the overall quality of the school, but it could still provide useful insight into the quality of academic teaching in the school. Compare test results of students of a school with the national or local average to get an idea of where the school stands academically. You can get this data on the internet or you can find important education statistics on this government website: https://www.education.gov.in/en/statistics-new.
Connect with Parents and Students
A definite way to get more insight into a school is to connect with parents and students. Students can give you an insight into their experience at the school – the quality of teachers and the education environment. While parents can also provide their experience with the school and even share their own research into the best schools. You can connect with these people easily through forums, study groups, and school pages on social media platforms online.
The education your child receives today will decide her future. Traditionally, parents have always considered sending their children to educational institutions and continue to put their faith in this system. However, homeschooling of children is an emerging trend, especially when it comes to primary education. There are many benefits of homeschooling:
Uninterrupted learning.
Personalised Content.
Flexible learning pace.
Freedom from peer pressure, and much more.
There are many alternative solutions to traditional schooling for primary education online which might just be what you need for your child. For more information, try here: www.theclassofone.com